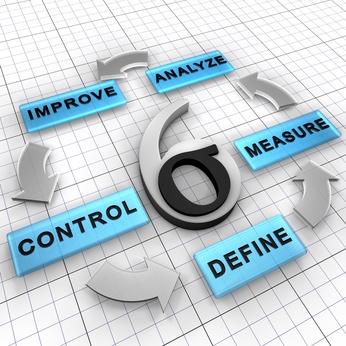 WHAT IS SIX SIGMA?
Six Sigma is a smarter way to manage a business.
It is a highly disciplined process that focuses on developing and delivering near-perfect products and services.
Six Sigma increases profitability and customer loyalty by eliminating variability, defects, and waste.
Six Sigma relies on facts – not intuition, to drive better results. It demands a total commitment to excellence, improving your processes and satisfying your customer's needs.
CORNERSTONES OF SIX SIGMA
Improving Customer Satisfaction
Reducing Defects
Reducing Cycle Time
Fact-Based Management – Not Gut Feel.
Relentless Drive for Perfection
Contact BE Quality Inc to discover how Six Sigma can transform your organization.